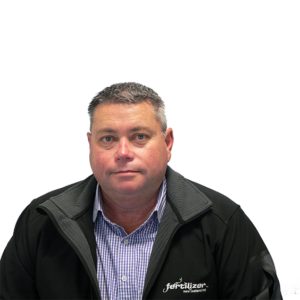 Field Sales Advisor
Southland
Phone: 027 557 00157
Email: russell@fertnz.co.nz
A born and bred Southlander, with over 30 years' experience in the motor industry.  Left high school to complete a joinery machinist trade at Port Craig Timber.  Worked overseas for 14 years.  Lives in Invercargill with wife Julie.  Loves travelling the world.
To relax I like to follow local rugby or be out fishing the waters of Southland.  With the occasional game of golf thrown in.  I look forward to the new challenges of this role and build on the relationships I have within the rural community.  Passionate about where I live and where I come from.  I am a team player and proud to be a Southlander.