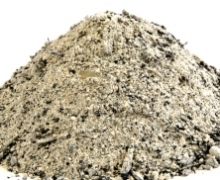 How GibMag Works
GibMag offers an excellent mix of calcium, magnesium, sulphate sulphur and beneficial soil bacteria and fungi at a price that is very affordable. GibMag for rapid plant uptake!
GibMag acts as a soil conditioner improving the structure of the soil and allows plant roots to penetrate further, giving resistance to short term drought situations.
Improved soil structure also allows for improved soil aeration and quicker recovery time after heavy rain.
Trace elements along with other products can be added to this mix to enjoy the same biological release, giving the right ratios required for a healthy soil.
Benefits
Greater soil storage capacity for nutrients and moisture

Stronger more vigorous plant growth

Improved disease resistance

Helps too release locked up phosphate in the soil

Delivery of magnesium and calcium in a ratio consistent with that required for plant uptake.

Increases magnesium levels in clovers and grasses ensuring improved stock health and particularly effective in reducing the incident of calcium/magnesium related metabolic disorders and lactating animals.

Delivers extra sulphur in soils, which already have adequate phosphate.
Sizes: 1/2 Tonne bags, 1 Tonne bags and Bulk – We can distribute throughout New Zealand