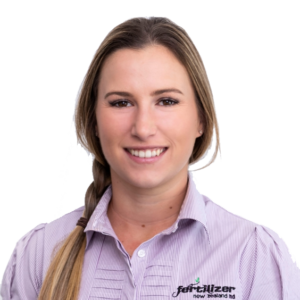 Field Sales Advisor
Canterbury
Phone: 029 770 1771
Email: dee@fertnz.co.nz
Dee has long had a love for the rural sector. Growing up in Nelson she moved to Geelong in Australia to complete a Diploma Equine Business Management at Marcus Oldham College. It was here she realised her love for business and upon completion she pursued further education at Christchurch's Lincoln University where she completed a Bachelor of Commerce in 2011. Since completing study Dee has pursued a successful sales career within various industries in Christchurch. Now she's joined the team at Fertilizer NZ to further her career within a sector she is truely passionate about.
Animal health, Business Development and Sustainable Practice are all high on the agenda for Dee. Outside of work she enjoys various equestrian and racing hobbies, time potting around the paddocks, water sports, fishing and long distance running.