The methods of making compost are varied and only limited by the extent of the imagination.
H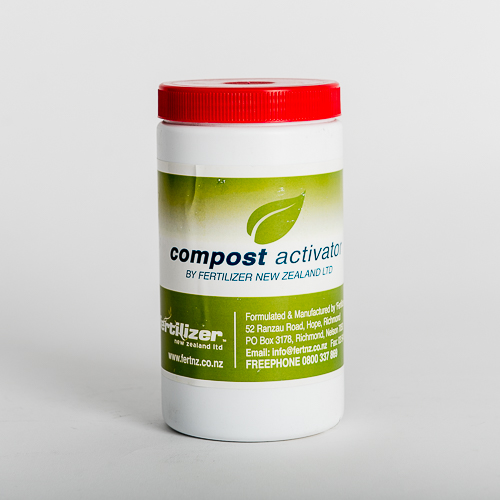 owever the benefits obtained by having fresh compost to add to your garden"s soil are legendary.  Good humus improves soil aeration, enables soil to hold more moisture, builds soil structure less liable to erosion, makes nutrients more readily available to plants, encourages earthworms to do their part and will provide healthier plants.
Compost Activator is a mix of natural ingredients formulated to stimulate biological decomposition of the compost thereby enhancing the biological relationship between water, air, soil, plant material and minerals.
The average compost heap consists of layers of dry material, wet materials, soil, kitchen scraps etc.  Each time a small amount of garden soil is added to the heap, Compost Activator should also be added.
For more information please contact us.
Sizes: Available in: 250g and 1kg
We distribute throughout New Zealand
Shop online at:
https://shop.fertnz.co.nz/product/compost-activator-250g/?v=8e3eb2c69a18