TAKE CHARGE OF YOUR CAREER SELLING FERTILISER PRODUCTS EVERY FARMER NEEDS
Field Sales Representative
If you know how to delight customers and keep them coming back, we want you to join us. As one of our Field Sales Representatives with a specified territory, you are not only going to get to know our customers really well but also bring new clients onboard.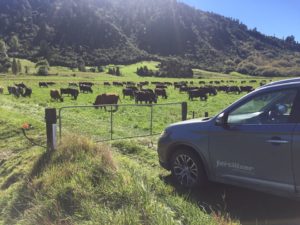 If you are serious about selling and don't want to achieve just average results, then perhaps we are who you are looking for.
* You'll get a great understanding of our products to enable you to be comfortable presenting their benefits to clients.
*You are going to be talking to engaged and prospective customers …a lot! You'll sort out their issues and leave them delighted with what our company can do for them, because you are brilliant at customer service.
You need to have:
* More than 3 years in a business to business selling environment
* Managed your own client base
* Experience in creating 5 new leads per month
* Applicants must hold NZ residency
While our sales team works independently and autonomously, we have weekly meetings, run by the sales manager, to discuss results, challenges, strategies and successes.
Benefits; We can offer a Company Car, Smart Phone and Laptop + Base salary (which increases with meeting sales result benchmarks) as well as commission on sales, leading to OTE of $80k +
What now?
*We are keen to hear from practising sales representatives who can take us through a step by step sales process, can provide us with real life examples of their success in sales and are able to detail how they convert leads into clients.
*We know you have many options when it comes to scoping out a new job in sales, but we believe that our vision to provide leading edge products that complement both science and nature working together for better primary production while being actively aware of the need to preserve the natural environment, makes this industry both exciting and challenging in the immediate future.
Do you want to know more?
More detail and a job description is available by contacting jim@fertnz.co.nz